Fear, that word accompanies us in much of our life, although we do not want to accept it. Some cope with this feeling as best they can, but others do not.
Miedo, esa palabra nos acompaña en gran parte de nuestra vida, aunque no lo queremos aceptar. Algunos sobrellevan este sentimiento de la mejor manera que pueden, pero otros no.
Clarifying if you are new around here, I am not a psychologist or specialist. I speak from what I have lived and read on the subject, in case it helps someone to improve in any way.
Aclarando por si eres nuevo por aquí, no soy psicóloga ni especialista. Hablo desde lo que he vivido y leído sobre el tema, por si le sirve a alguien para mejorar de alguna forma.
Being afraid doesn't make us any less, but we have to manage to control it so that it doesn't limit us. It is good to know the reason for our fears, to find a way to overcome it.
Tener miedo no nos hace menos, pero debemos lograr controlarlo para que no nos limite. Es bueno conocer la razón de nuestros miedos, para buscar la manera de superarlos.
It is not easy, because we must face and understand them. We must look for those options that allow us to overcome them, seeking help, reading to understand them, striving to continue despite them.
No es fácil, porque debemos afrontarlos y entenderlos. Hay que buscar esas opciones que permiten superarlos, buscando ayuda, leyendo para comprenderlos, esforzándonos en seguir a pesar de ellos.
When we understand that we cannot control everything in life, we simply have to do our best always. We will find a way to live the life that touches us, understanding that we will not always be able to achieve what we want.
Cuando entendemos que no se puede controlar todo en la vida, simplemente hay que dar lo mejor de nosotros siempre. Encontraremos la manera de vivir la vida que nos toca, entendiendo que no siempre podremos lograr lo que deseamos.
What we must do is to control fear so that it does not control us, and we can get the most out of it. Since it makes us think faster, and by trying to calm down, we can even find new ideas or solutions to problems or situations.
Lo que debemos es controlar el miedo, para que no nos controle y podamos sacarle el mayor provecho posible. Ya que nos hace pensar más rápido y al tratar de tranquilizarnos, podemos hasta encontrar nuevas ideas o soluciones a problemas o situaciones.
Those who fear is stronger than can be controlled must be helped and not made to feel less. Not all people handle this emotion the same, because some do not pay attention to them or simply react differently.
Aquellos que el miedo es más fuerte que no se puede controlar, hay que ayudarlos y no hacerlos sentirse menos. No todas las personas manejan igual esta emoción, porque algunos no les prestan atención o simplemente reaccionan diferente.
Some persons who are not affected by this feeling, somehow know how to cope with it. Other people affect their daily performance, so they should seek help.
Hay personas que no les afecta este sentimiento, de alguna manera saben sobrellevarlo. Otras personas les afecta su desempeño diario, por lo que deben buscar ayuda.
Going where a professional has nothing wrong is just looking to solve problems. Yes, sometimes it's economically complicated, but you can lean on someone close to you who can help you.
Ir a donde un profesional no tiene nada de malo, es simplemente buscando solucionar problemas. Sí, a veces resulta económicamente complicado, pero puedes apoyarte en alguna persona cercana que pueda ayudarte.
Fear can not only be about a threat to our lives, but also for our self-esteem or to what we define as safe. It allows us to stay cautious daily.
El miedo no solamente puede ser sobre una amenaza para nuestra vida, también para nuestra autoestima o para aquello que nosotros definimos como seguro. Nos permite mantenernos con precaución, en nuestro día a día.
Understanding fear and how to cope with it will allow us to have better emotional intelligence. Also, it is useful for you and to help others. You have to learn to live and get the most out of that emotion.
Entender el miedo y como sobrellevarlo, nos permitirá tener mejor inteligencia emocional. Lo que permite que tú miedo sea útil para ti, y para ayudar a los demás. Hay que aprender a vivir y sacar el mayor provecho, a esa emoción.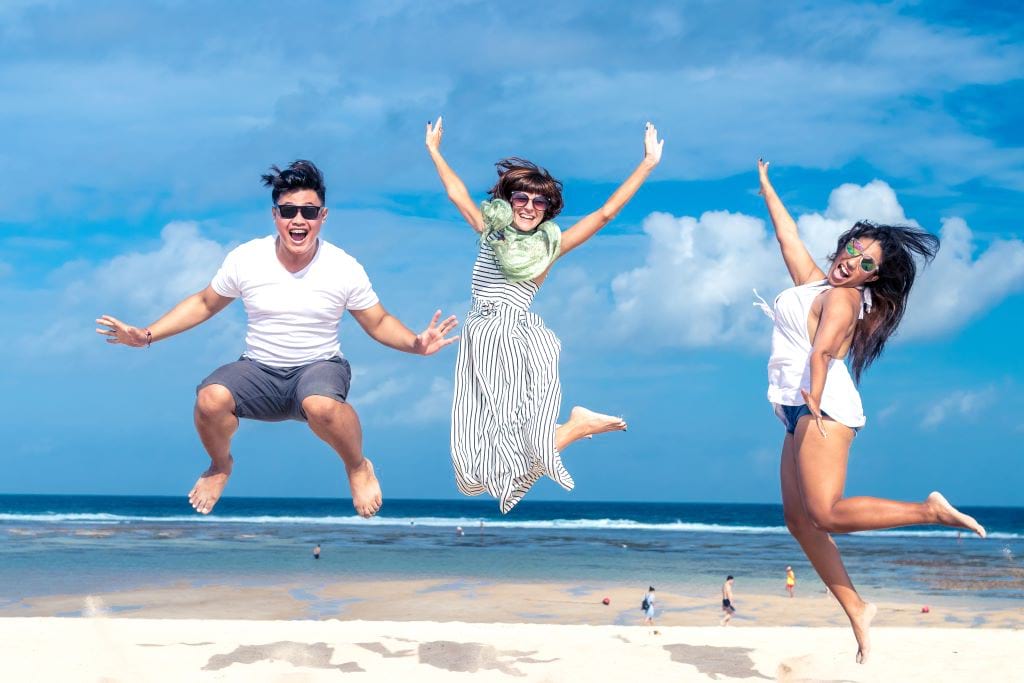 Foto de Artem Beliaikin
Foto de GiselaFotografie—2364908