These are tough times to talk about spring 2020 shoes, but I'm trying to have a different option right now. For when you need to see different content and help you think about another topic.
Son tiempos complicado para hablar de zapatos primavera 2020, pero trato de que tengan una opción diferente al tema que ésta en este momento. Para cuando necesiten ver contenido diferente y que les ayude a pensar en otro tema.
Now to the theme of shoes, what a coincidence among those who are fashionable, we can find the ballerinas.
Ahora al tema de los zapatos, que vaya coincidencia, entre los que están de moda podemos encontrar las balerinas. Las que vienen de maravilla para nuestras actividades actuales en muchos países de cuarentena.
They serve to go to work in the office, telework or if we have to stay at home. There are so many models that one can go from the informal to the formal, depending on the design, color, materials, and finish.
Sirven tanto para salir a trabajar a la oficina, teletrabajo o si debemos quedarnos en casa. Hay tantos modelos que uno puede ir de lo informal hasta lo formal, dependiendo del diseño, color, materiales y acabado.
Shoes or sneakers are another shoe model that is used a lot, especially in white. Although for the risky, there is the option in black and red. But use it if you like them, beyond doing sports.
Las zapatillas o tenis son otro modelo de zapato que se utiliza mucho en especial en color blanco. Aunque para las más arriesgadas existe la opción en negro y rojo. Pero solamente siento que se debe utilizar si realmente te gustan utilizarlos, para más allá de hacer deportes.
The ones for me that can not miss are the sandals of thin straps, whether high or low. Depending on the occasion and what each person likes, are the different options of materials and colors.
Las que, para mí, no pueden faltar, las sandalias de tiras delgadas ya sean altas o bajas. Dependiendo de la ocasión y del gusto de cada persona, hay diferentes opciones de materiales y colores.
As we can see, shoes have in common the vibrant and striking colors. To give it that different touch that makes the difference when we dress. For those of us that like to innovate, without risking the whole wardrobe, a pair of shoes is an option.
Como hemos podido ver, los zapatos tienen en común los colores vibrantes y llamativos. Para darle ese toque diferente que hace la diferencia al vestirnos. Para aquellos de nosotros que nos gusta innovar, sin arriesgar en todo el armario, un par de zapatos es una opción.
The espadrilles, lows or with heels, are another option, made of canvas and jute rope sole originally, which makes them ideal for summer. But they are for informal outings only, because of the material and its design.
Otra opción son las alpargatas, bajas o de tacón que son hechas de un lona y suela de cuerda de yute originalmente, lo que las hace ideales para él verano. Pero son para salidas informales solamente, por el material y su diseño.
I don't forget you, gentlemen, now the shoes come with a thick sole. Very similar to those used many years ago. No matter, the shoe model, almost all come with a thick sole but well exaggerated.
No me olvido de ustedes, caballeros, ahora los zapatos vienen con una suela gruesa. Muy parecidos a los que se utilizaban hace muchos años atrás. Sin importar el modelo de zapato casi todos vienen con suela gruesa, pero bien exagerada.
Almost all shoes come with thick soles, we can mention boots, bluchers, nautical, espadrilles, and loafers. If you like the thick sole, you're in luck.
Casi todos los calzados vienen con la suela gruesa, podemos mencionar las botas, los bluchers, los zapatos náuticos, las alpargatas y los mocasines. Si te gusta la suela gruesa estás de suerte.
If you don't like thick soles and you like sandals, you have Roman-style that come with a sole well-thin and solid colors. It's an option for those who don't like closed shoes.
Sí no te gustan las suelas gruesas y te gustan más las sandalias, tienes las de estilo romano. Que vienen con una suela bien delgada y de colores sólidos. Es una opción para el que no le agradan los zapatos cerrados.
One option that was previously, only seen in the ladies, were the Ballerinas, but for this season now, we have a version for gentlemen. With several models for different tastes, and each one looks more comfortable.
Una opción que antes solamente se les veía a las damas eran las balerinas, pero para esta temporada ahora tenemos la versión para caballeros. Con varios modelos para diferentes gustos y cada uno se ve más cómodo que el otro.
Encouragement!  With a comfortable shoe and attitude. You don't necessarily have to buy it, look in your closet that you must have that pair that lifts your spirits. You'll see how you're going to feel motivated for whatever it comes.
¡Ánimo! Con un calzado cómodo y actitud. No necesariamente tiene que comprarlo, busque en su armario que debe tener ese par que le levanta el ánimo. Verás cómo te vas a sentir motivado por lo que sea que venga.
© Cortesía de Jacquemus / gorunway.com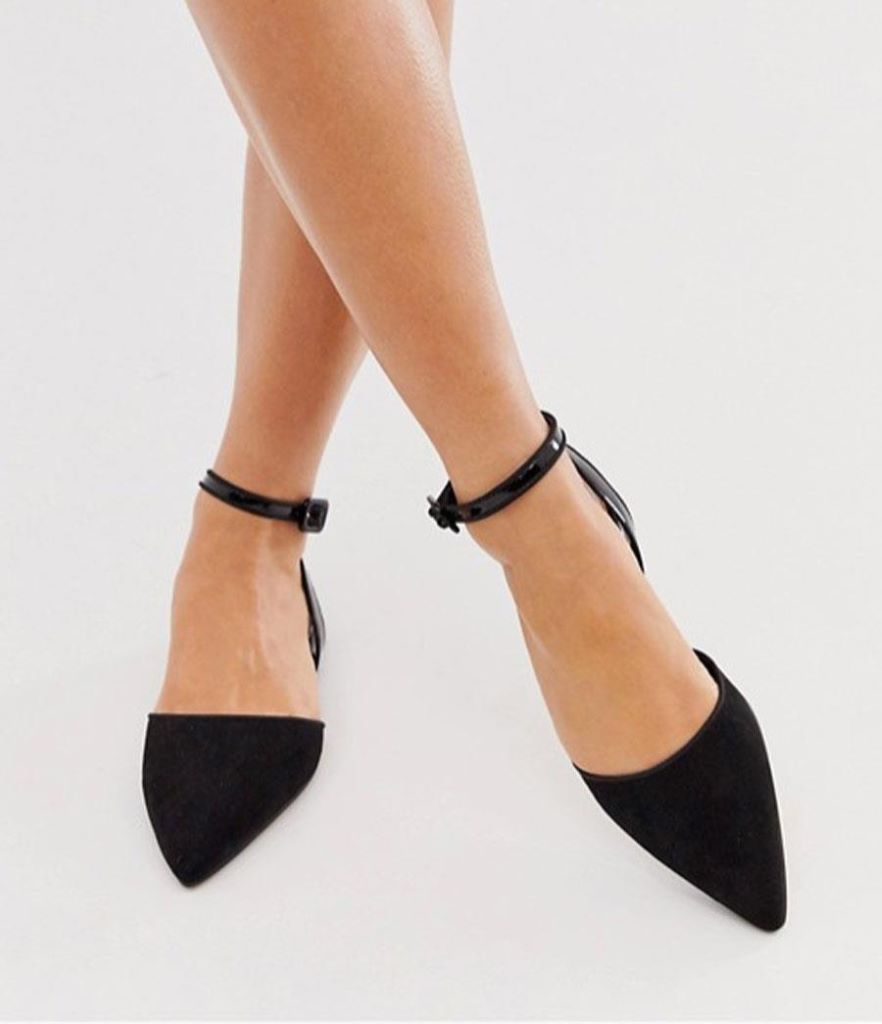 https://www.instyle.es/moda/tendencias/zapatos-moda-primavera-tendencias-botines-sandalias-zapatillas_46945/1